Poetry Loving Garden Designer Showcases Her Own Sculptural Design Skills
First time Chelsea Designer Fiona Cadwallader will not only be showcasing her garden design skills in The Poetry Lover's Garden, at RHS Chelsea Flower Show this year. She will also be exhibiting her creative design flair, having produced her own bespoke range of metalwork features for the garden.
Fiona is unusual among garden designers, as she is not only trained in garden design but is also an established interior designer and artist. When Fiona left the University of Cambridge, she pursued a career in art and design, working at a number of leading London architectural practices, before teaching Interior Design at Chelsea College of Art and Design. Now focussing primarily on her garden design practice, Fiona is able to utilise her range of complementary skills when creating gardens for clients.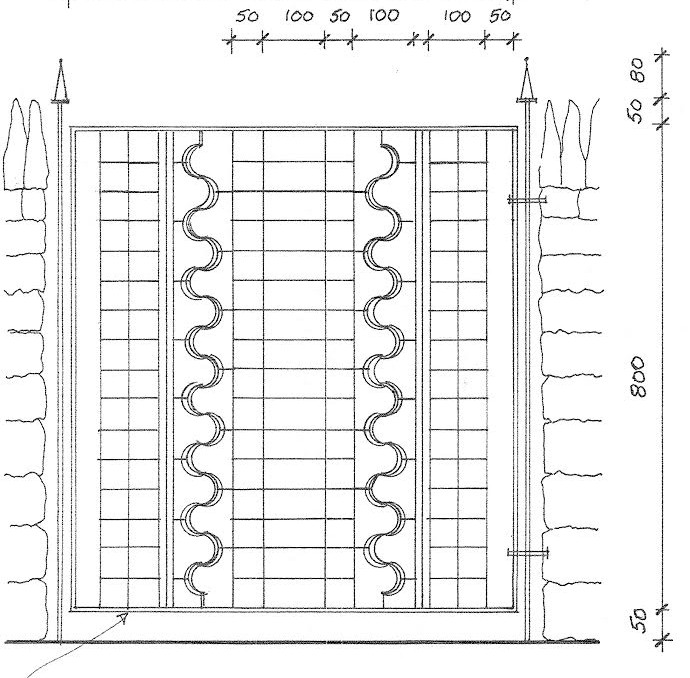 For The Poetry Lover's Garden, which was inspired by Samuel Taylor Coleridge's poem This Lime Tree Bower my Prison, Fiona has designed three bespoke sculptural pieces which are being constructed for her by Outdoor Designs in Arundel.
For the rear of the garden, Fiona has created an ornamental stainless steel gate, which suggests access to wider landscapes of orchards and wildflower meadows beyond the enclosure of the garden.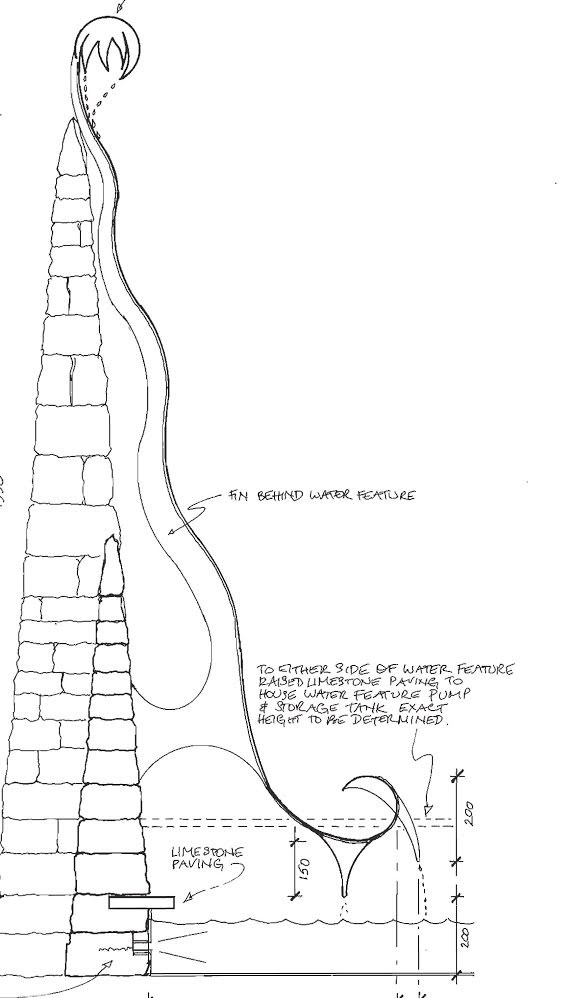 Fiona's impressive 1.8 metre stainless steel water feature is a curvaceous and reflective design (right), lit by fibre optics. Water gently ripples down the length of the curved steel, into a large trough below, providing sparkle, sound and movement, alluding to the waterfall referenced in Coleridge's poem.
At the centre of the garden, Fiona has designed a striking focal point: a steel chaise longue (below), which balances effortlessly, as though floating on a shining metal orb. The seat can gently revolve to follow the sun, providing the perfect resting place for any poet seeking inspiration.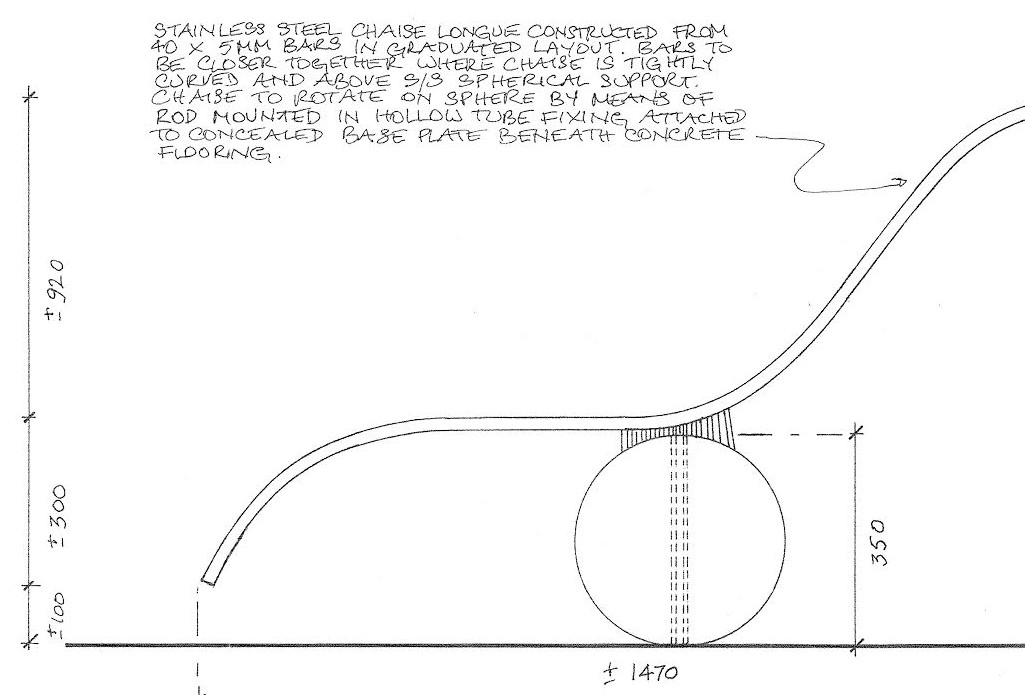 Fiona's interior design influences are evident throughout the garden, with the use of contrasting textures within the hard-landscaping materials. The garden has a centrepiece of polished concrete paving, which provides reflection and a sense of modernity. The ivy-clad, dry limestone walls enclosing the garden, evoke the timeless ruggedness of the Quantock Hills - the location for Coleridge's poem.
The formal structure of the garden is complemented by Fiona's signature rich and densely textured planting scheme, which includes four magnificently sculptural umbrella-pruned lime trees, which reference Coleridge's shady lime tree bower.
Fiona commented: "Creating The Poetry Lover's Garden has provided a wonderful platform in which to explore my combined passions of horticulture, poetry and design. My architectural and interior design interests have always influenced my garden design practice. I have therefore really enjoyed the challenge of creating these unique sculptural pieces for the garden. I believe the originality of each of the garden designers confirms the pre-eminence of Chelsea every year, and I am really excited to be a part of that this year with my first show garden."